Meet Our Agents
To schedule a chat or appointment with an agent click the "Book Appointment" link below to pick a time that is convenient for you.  We're excited to work with you!
Experience
Our experienced real estate agents in New York & Pennsylvania can help you find your perfect property. And when it's time to sell, we have the most appealing marketing material & listing packages in the area.
Expertise
Utilizing the best information available about neighborhoods, homes, and recent sales, we understand the market, so you always get the best price no matter if you are Buying or Selling.
Excellence
They say it isn't all about flattery, but our customer reviews from previous clients can't hurt.
For Agents
Are you tired of paying those traditional brick and mortar commission splits?  KENARRI real estate division is different.  Schedule a confidential meeting to learn more.
You earned it… you keep it!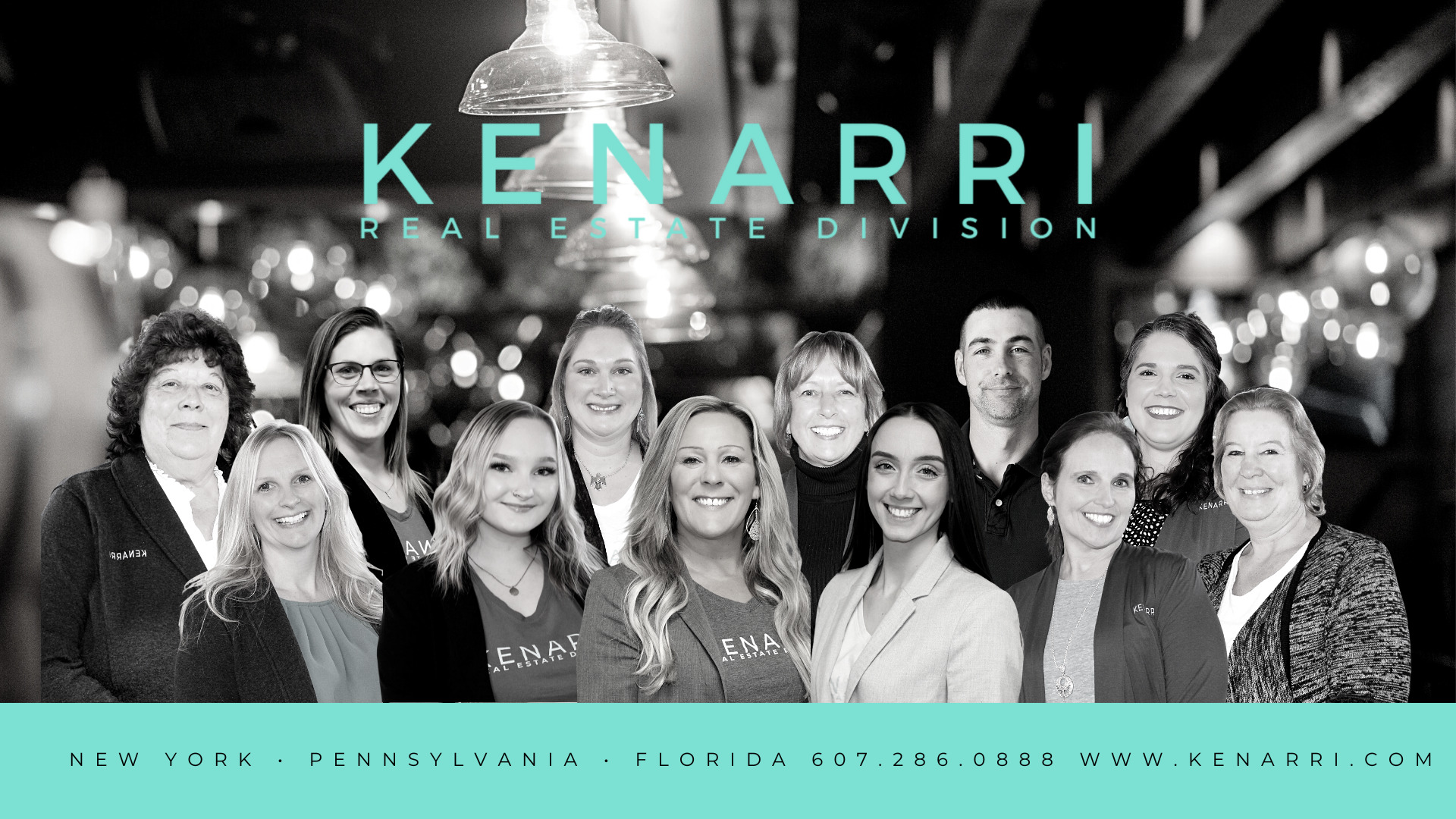 Front Row: Lindsey Johnson re salesperson NY & PA, Desiree Johnson HR & Finance, Stephanie Johnston re broker NY PA & FL, Hailey Williams re salesperson PA, Heather Border re salesperson NY & PA.
Back Row: Hazel Cummings re salesperson NY & PA, Ginny Chamberlain re salesperson PA, Judy Johnston re salesperson PA, Amanda Robicheaux re salesperson NY & PA, Becky Birdsall re salesperson NY & PA, Jesika King re salesperson NY.